ODI Company, The Cutting Edge Supplier to the Japanese Market.

We handle unique, niche-oriented, cutting edge, trend-setting remarkable products from all over the world.
USA products are still the most esteemed import products in Japan. At ODI we are partial to the products of California. However,
we have imported, marketed, and distributed products from many of the different USA States.
We prefer patented/patent-pending, or proprietary earth-friendly environmental, energy, and health-conscious products and technologies. In general, "cutting edge" well-branded products and new market-ready technologies are our interest for exclusive import into the huge markets of Japan (and in some cases, to the greater Orient).

ODI Company, a rare, new breed of Japanese trading company.

Founded in 1986, we are a Japanese-owned firm specializing in importing products to the Japanese market. We are definitely the rare pioneers in Japan, setting the new 21st Century style/paradigm shift into action.
Importing products into Japan by traditional methods is extremely difficult for USA firms. For our mutual success,
in 1986 we at ODI introduced a new style of trading company in the Japanese market that has a vigorous entrepreneurial focus in the truest sense of the word.
We eliminate the traditional red tape of the larger trading companies that made it often impossible for USA companies to penetrate the Japanese market.

We supply Japanese distributors and retailers. We also distribute direct to the consumer in many cases.

We have two divisions:
1. ODI Japanese Consumer Products Division and
2. The ODI Japanese Industrial Market Products Division.

Upon request of USA firms we have also exported various remarkable high tech Japanese products to the western world that are remarkably advanced, in the spirit of Japanese technological advancement.
Our forte is recognizing market-ready products that exhibit unique innovation and technical advancement.

We have a long and successful track record of importing and distributing high end, cutting edge products

to the enormous Japanese marketplace:
to Japan chain stores, department stores, supermarkets, to other trading companies, to "drug" stores, mail order catalogs,
and now to the booming on-line retail market in Japan (which, by the way, is exploding faster in Japan than on any other place on earth due to the personality style of the Japanese consumer, the population density, and the omnipresent convenience of internet ordering/buying). We also distribute to the medical, health care, military and marine industries in Japan.
Statistically, products that have proven markets in the USA will do best in Japan. However, that is not always the case---significant potential markets in Japan may exist for products that have limited markets in the USA.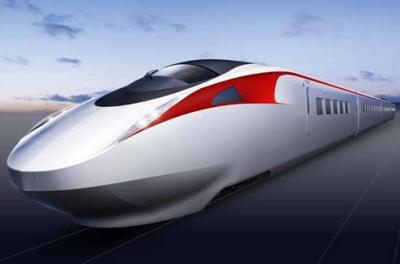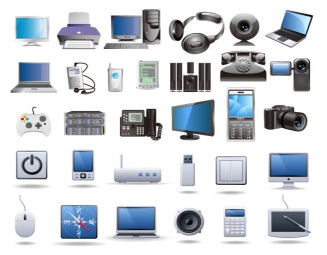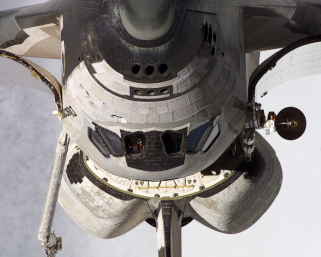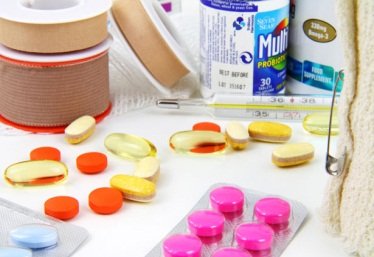 ODI Company, Flexibility and Efficiency in Business The Key to Success in Japan.

We speak English and Japanese and we are well versed in both business styles related to export/import/distribution.
We have USA employees that are immediately at your disposal to facilitate fast, efficient business.
Our integrity in dealing with USA companies in unquestionable. The ODI business system is about honor, trust, ethics,
and partnership. Our partners are like our family. As importers, we diligently honor and respect all agreements and ensure the security of our client's products because product exclusivity and protection of our distribution channels is in both of our mutual interest for continued prosperity.

In most cases, in return for exclusivity, we handle the gamut of the complex marketing program (with your cooperation)
which includes regulatory and translation issues related to products. This saves you time and eliminates confusion. Selling to the Japanese consumer means presenting the product in a Japanese manner while retaining the "flavor" of the USA uniqueness.

We work in close cooperation with you, our client/partners, and we encourage occasional mutual travels by your firm to
Japan (not required) and we may visit you in the USA if your product is one we feel will be a success in the Japan market.
The internet has eliminated the need for frequent major trans-Pacific visits.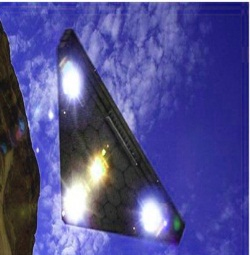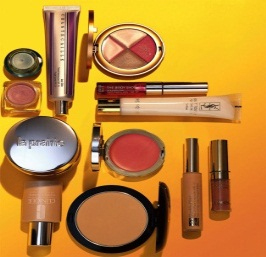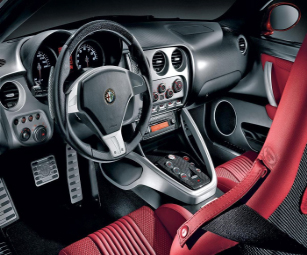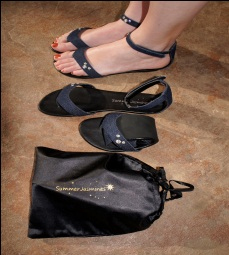 The Japan Market Place - Some Quick Statistics to Consider.
The Gross Domestic Product of Japan is estimated at $5.1 trillion (USD).
The Gross Domestic Product of the United States is estimated at $14.12 trillion (USD). Japan ranks third in the world.
The United States ranks number one.
For comparison, let's take the Osaka Prefecture where our offices are located. (Prefectures are Japanese equivalents of States in the USA).
Greater Osaka encompasses 85.3 square miles with a daytime population of approximately 3.65 million people. The Gross Regional Product of Osaka is $740 billion. In comparison, LA County (at 4750 square miles) and a population of 10 million people is fifty six times the size of Greater Osaka with a Gross Regional Product of $830 Billion.
As is obvious above, Japan is small in area, but chalks up some gargantuan business totals. Exports to Japan from the United States in 2015 totaled approximately $26 billion.

Exclusive Basis Is The Way of Importing In Japan for Successful Marketing.

We deal primarily on an exclusive basis. If you do your research you will find that due to the tradition and nature of the Japan style of business that non-exclusive product distribution in Japan is very risky for us due to the large expense we incur in product marketing. We are selective and astute in whom we partner with in our ventures.
At best, for non-exclusive products, your volume of business may be quite small, as no firm will want to take on the expense and time of marketing new products only to pave the way for other importers. Few, if any importers in Japan (or anywhere) will want to take on that risk, expense, and effort of marketing and distributing a product line on a wide scale basis. Not all USA products are ideal for Japan. However, some USA products do better in Japan than in the USA. Due to the nature of the Japanese consumer and the population density, when an ideal product takes off through our marketing efforts, the results can be remarkable.

Marketing in Japan Can Be Daunting for USA Firms

Marketing in Japan is very expensive and complex for the average firm. We have the rare and appropriate capability to market and also distribute your product in Japan efficiently and sincerely. Products sold into Japan nearly always will require packaging in Japanese and in different sizes to appeal to the Japanese market. We provide that specialized knowledge as part of our services for exclusive products that we take on. Tasks like translation, creation of websites in Japanese, labeling, getting products approved by Japanese regulatory agencies, assisting you in reciprocal trademarking and product protection, and introducing the product in the correct fashion could take an American company years and numerous expensive trips to Japan. That's where we streamline the process.
Efficiency Is the Path to Faster Success
At ODI we do our market research and we share that in a loyal, symbiotic fashion with our exclusive USA partners: Japanese-style. We are a diligent, skilled, expedient firm that gives its products focused attention. The mega-size Japanese trading companies cannot give your product the attention that it deserves for success and your product is often, over time, lost in a sea of similar market products. We import products that we know we can distribute and assist you in modifying or in expanding your product lines (if consumer buying trends change), successfully, for many years to come. It's a win-win situation.

Contact us to evaluate your cutting edge product with respect to importation into the enormous Japanese market place. Currently products that will have the most potential are new portable consumer products or industrial products related to health/beauty, the environment, products with ergonomic utility designs, energy saving high technology products, and products that are highly branded, patented, of a proprietary nature, but in all cases that are unique and of very high quality.
Unlike other firms we respond quickly and effectively, in English. Contact us if you feel that your product is suitable for Japan. Also, contact us about importing your innovative products and technologies to Japan.

ODI USA Contact :
USA Export Operations, Product Evaluation Team
Email: enviroguy2222@gmail.com or michaelv@odi.jp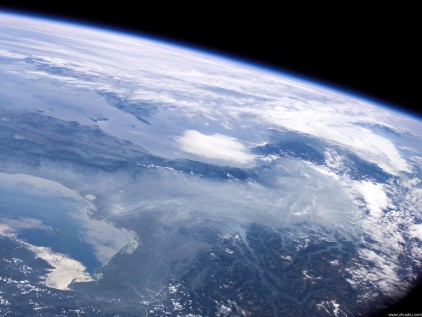 J-Spex/JSB-1/EP-680 environmental safty cleaner >>>Ā@
zee.dog new breeze for dog industry >>>
We are the exclusive distributor of environmental safety cleaners, produced by DIANA INDUSTRIES INTERNATIONAL, INC. (USA). We are the exclusive distributors of DIANA products for other Asian countries as well. We were amongst the very first to meet the huge demand for the highly demanding environmental safety cleaner market for Japan industry, commercial uses, and for private label.
zee.dog is founded 2013in RJ (Rio De Janeiro) and starts there venture with one of the first "Kick Starter" project in Brazil.
zee.dog product's line are trandy, west coast style surf design and high quality items for all dogs from very tinner toy poodle to large dog like Bernese mountain dogs.
Now, zee.dog has owen brand shop in North and South America over 10 locations include SOHO, NYC and on Strip street in LasVegas, NV.
ODI is position with zee.dog sole distributor in to Japan market from 2014 and increasing its market everyday basis.

OLD GUYS RULE>>>
Distributed by ODI Company, Old Guys Rule is the popular surf outfit brand from Ventura, California. The products are very popular especially in southarn california beach cities, but it haven't sold in Japan and other Asian market yet. So, ODI broguht them to Japan and seeking the distiributors and shops, who want to carry those new brands.

ODI always try to find new brands / products from U.S. and other countires and introduce to Japan and Asian region.

---

Corporate Information:

ODI Company Osaka, Japan

Office and Mailing Address : 2-6-46 Senbahigashi, Mino, Osaka, Japan 562-0035
Office Phone : +81-72-737-7784 FAX : +81-72-737-7794
E-mail : info@odi.jp
Established: 1986





This ODI web site is copyrighted,
Copyright 2006-2013, ODI Company All rights reserved.